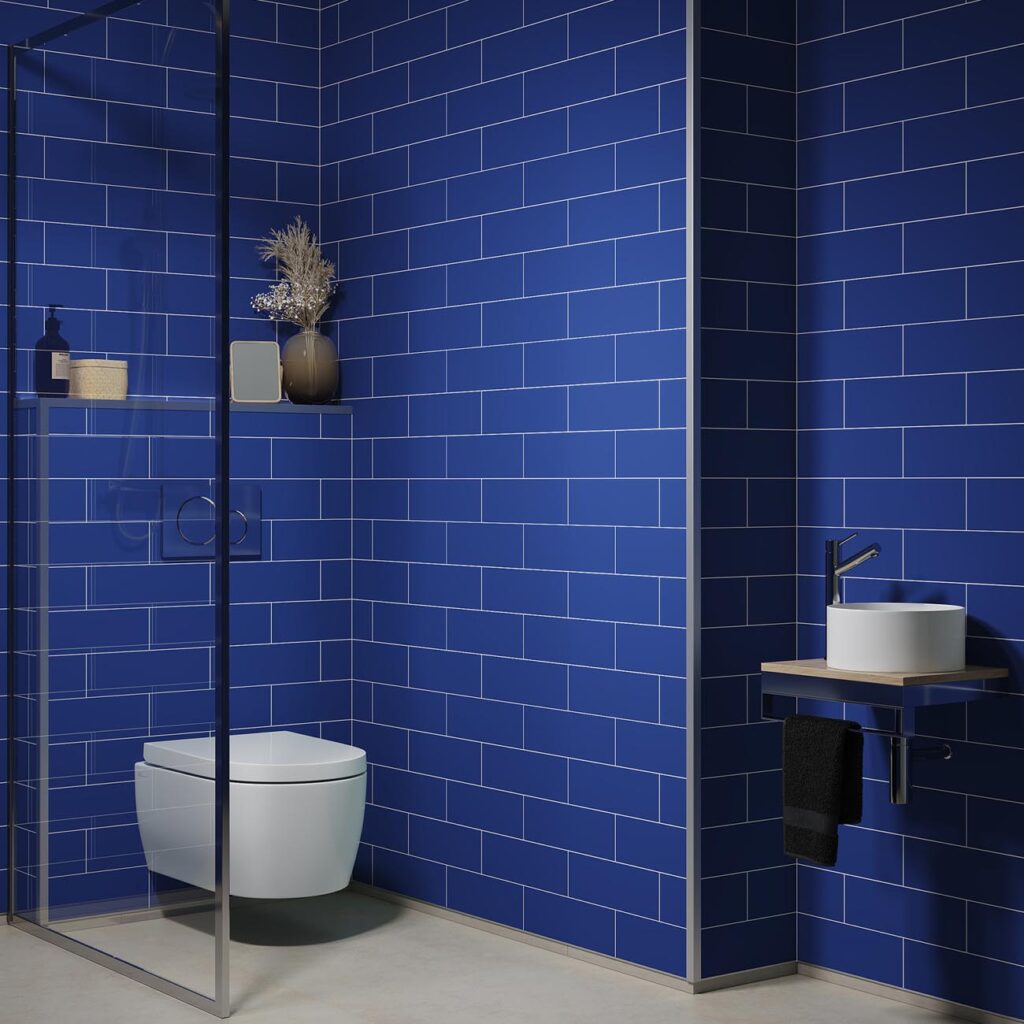 Decorative Wall Panels for your interior ranges
At Guardian Distribution we have an excellent supply of decorative wall panels. Installers can replace time-consuming traditional methods such as tiling with quick-to-install wall panels. All our wall panels are waterproof, require no specialist tools to install and can be installed over existing surfaces. Ranging from 2400mm - 2840mm in height and 250mm to 1000mm wide, we have collections with styles to suit any room or design taste. Overall, our decorative wall solutions make decorating a room light work for your customers and are suitable for DIYers and contractors alike.
Where can decorative wall panels be used?
With a wide variety of wall panel widths and pack sizes, your customers have a greater choice to suit many different projects. Fitters can quickly complete large walls in an office building or home. Each collection is extremely versatile and is popular for use in bathrooms in either new builds or retrofits. Most likely because of the hygienic features of the wall panels - being waterproof, mould-proof, and easy to clean. Further, projects can be finished in half the time compared to traditional methods. Especially as our wall panels can be fitted onto existing even surfaces like tiles. This means a contractor can quickly move on to the next job, completing jobs with multiple rooms such as an apartment block
At Guardian Distribution we supply a stunning selection of designs and wall panel types to suit every project. Suitable in residential and commercial spaces, each range also has a selection of trims to complement the panels and interior design.
PVC decorative wall panels
Motivo 250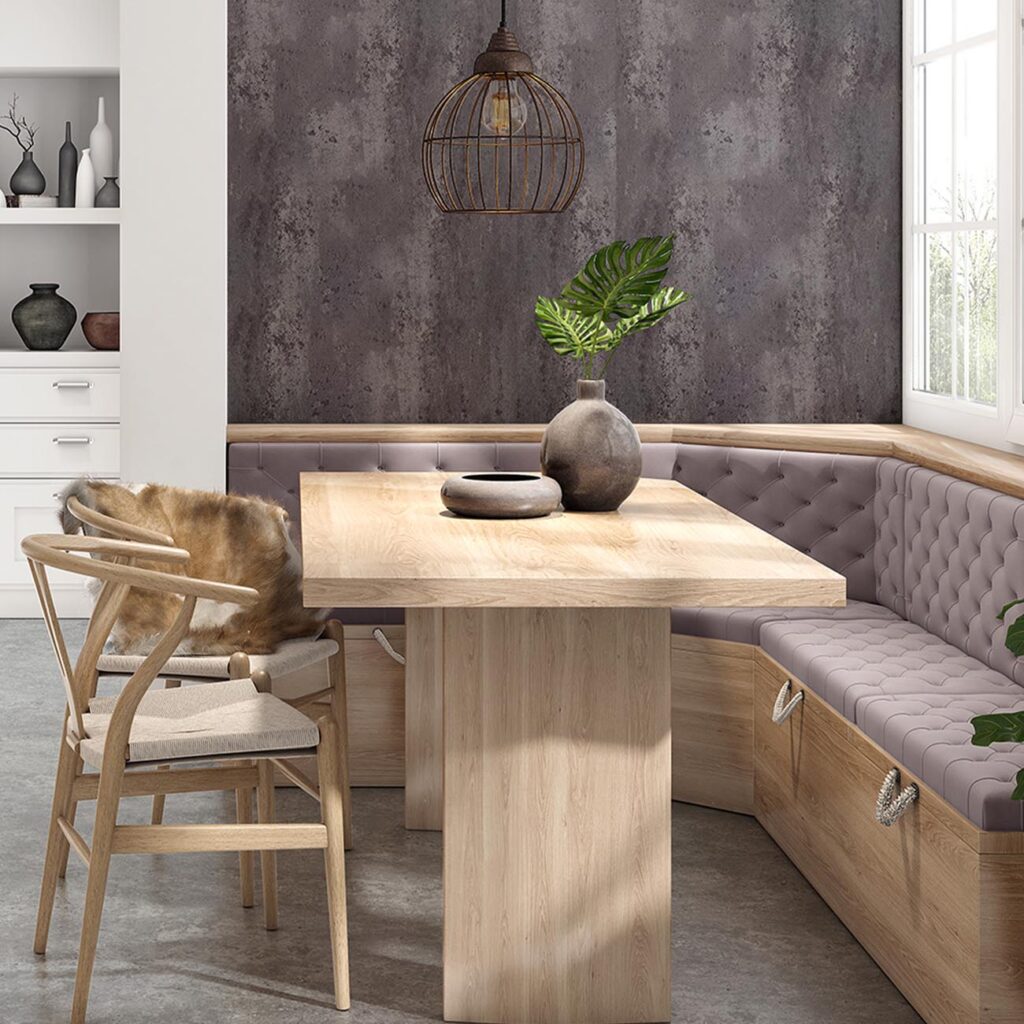 An earthy contemporary range including brickwork and wood effects. These PVC wall panels are a cost-effective and versatile option for any room. The Motivo 250 Wall Panels are made of 7.5mm hollow PVC for light and easy installation and are perfect for DIY customers.
Dimensions: 250mm W x 2650mm H x 7.5mm D
Supply: Packs of 4 pattern-matched panels
Coverage: 2.6m2
Motivo 250 wall panel designs:
Neptune 250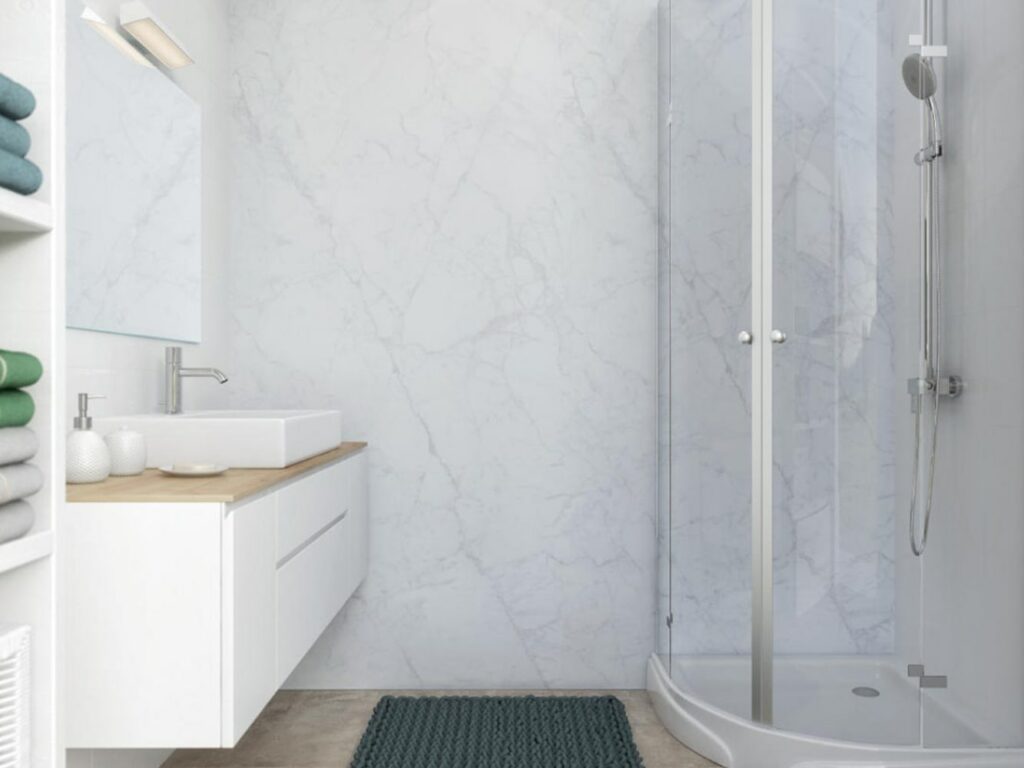 Wall panels in this collection are more mould and stain-resistant compared to natural materials like marble. However, designed with marble and stone imitation they are the perfect alternative. These wall panels are easy to wipe clean and give a lovely finish to elegant bathroom projects.
Wall Panel dimensions: 250mm W x 2650mm H x 7.5mm D
Pack Size: Packs of 4 pattern-matched panels
Pack Coverage: 2.6m2
Neptune 250 wall panel designs:
Neptune 250 Tile Effect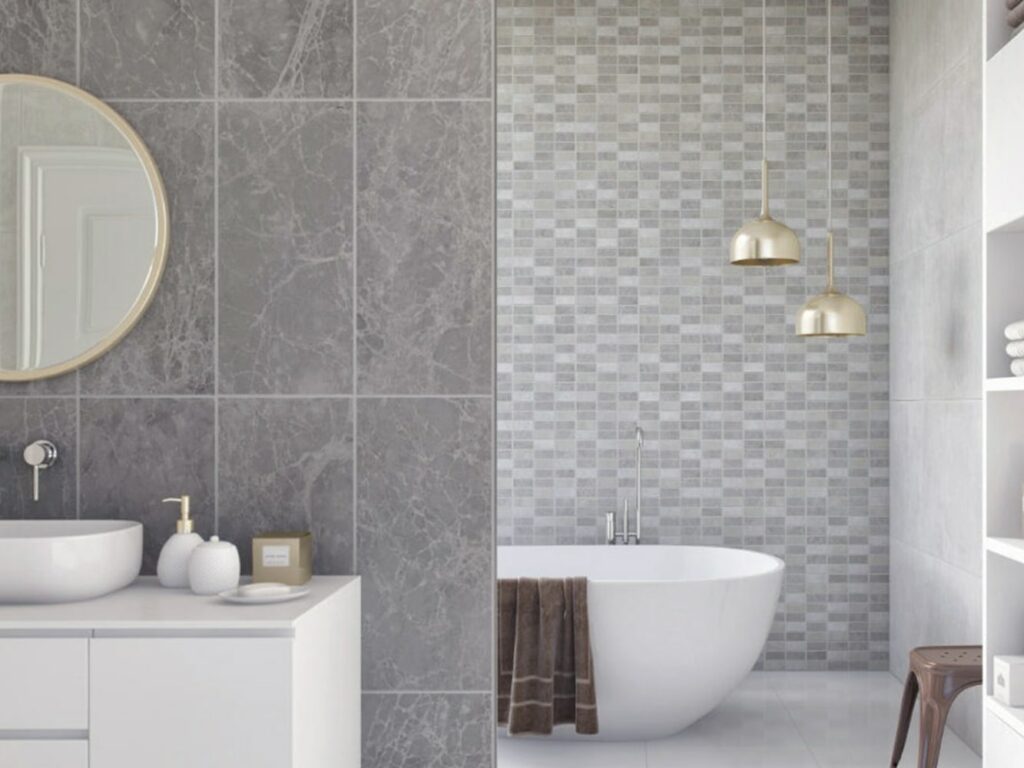 These tile-effect wall panels are a complement to the Neptune 250 collection. Providing a fast alternative to tiling, they even come with a grout line effect. Varying slightly in size, the Neptune 250 Tile Effect panels are 2700mm in height and 8mm thick.
Wall Panel Dimensions: 250mm W x 2700mm H x 8mm D
Pack size: 4 pattern-matched panels
Pack Coverage: 2.7m2
Neptune 250 tile effect designs:
Neptune 400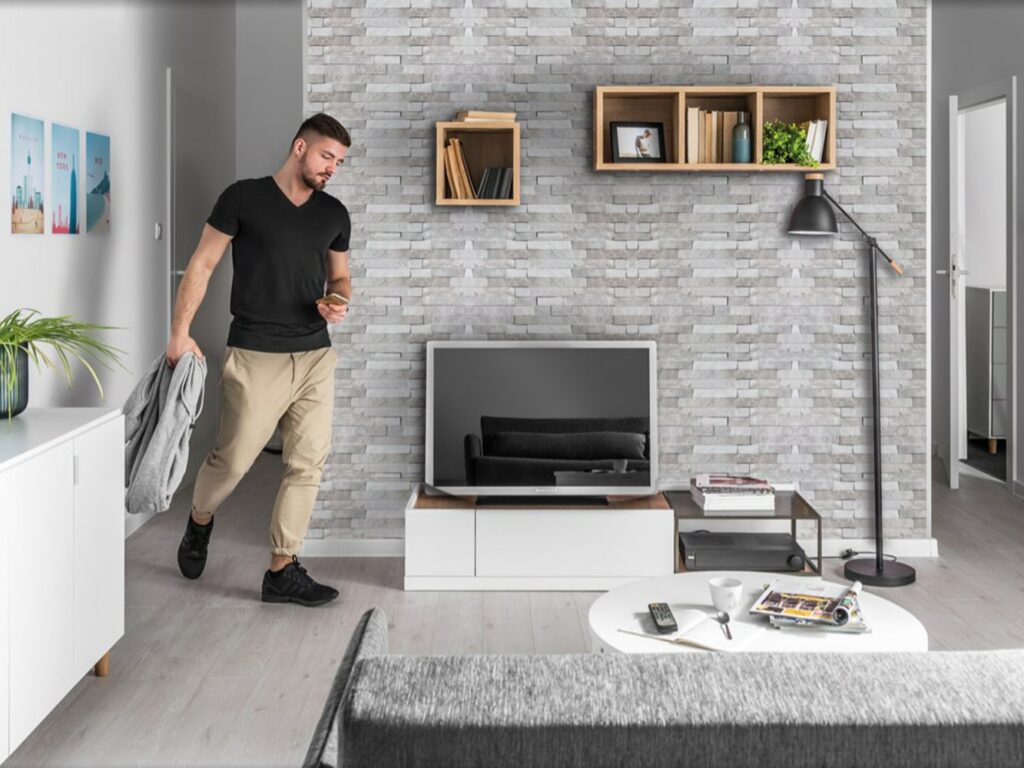 This collection includes fantastic slate, stone, and metal imitations. Catering for the pattern matching of the designs, panels in this range are 400mm. Supplied in packs of 3 panels, each pack gives a total width of 1200mm for faster coverage. Moreover, the Neptune 400 wall panels are suitable for taller walls with a height of 2600mm to 2800mm. Supplying a bigger coverage, this collection is great for quickly completing large areas like hallways.
Wall Panel Dimensions: 400mm W x 2600mm/2800mm H x 7.5mm D
Pack Size: 3 pattern-matched panels
Pack Coverage: 3.12m2/3.36m2
Neptune 400 wall panel designs:
Neptune 600
Perfect for showers, these panels are easy to handle and quick to install. Neptune 600 width makes them a top choice for showers with tray sizes of 1200mm – a quick solution for bathroom remodels.
Wall panel dimensions: 600mm W x 2400mm H x 7.5mm D
Pack size: 2 pattern-matched panels
Pack Coverage: 2.88m2
Neptune 1000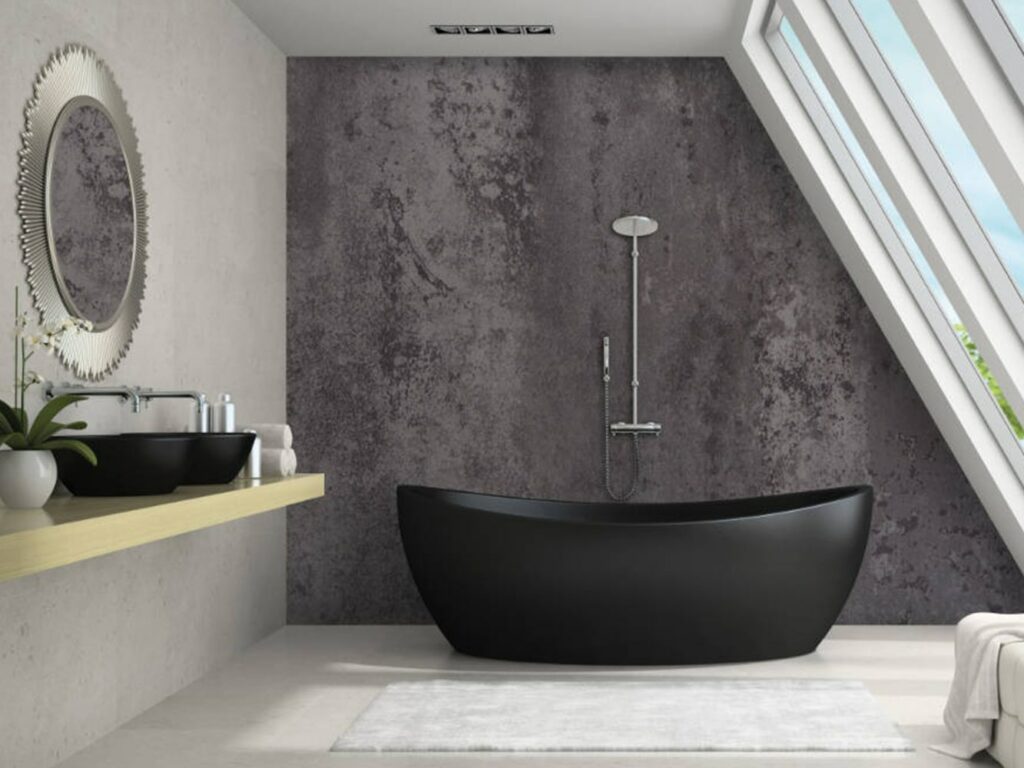 Fast to install, the Neptune 1000 solid Mega Panel range is great for commercial and domestic applications. Due to its width, fitters don't have as many joints to seal. Similar to our 250mm wide panels, these metre-wide panels are a great versatile option with lots of designs. However, the collection is supplied in packs of 2 making it a great alternative for shower enclosures.
Wall Panel Dimensions: 1000mm W x 2400mm H x 10mm D
Pack Size: 2 pattern-matched panels
Pack Coverage: 4.8m2
Neptune 1000 wall panel designs::
Atlantis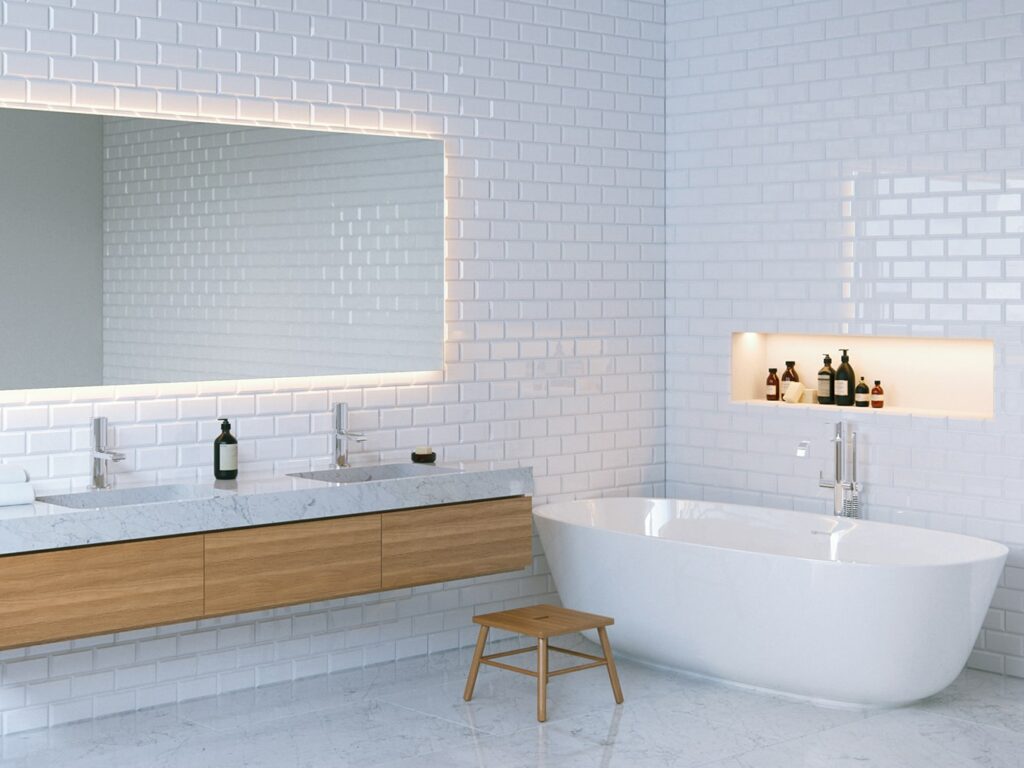 A great choice for behind sinks as Kitchen splashbacks* the Atlantis decorative wall panel is a long solid laminate panel. Featuring an embossed bevel tile and grout effect these panels come in stunning high-gloss shades. Further, this collection is a great alternative to traditional tile preparation and installation. This high-quality decorative range comes in 1 panel per pack and is a quick and luxury solution for any kitchen, or bathroom.

*Not suitable for use behind high-heat appliances such as an open hob.
Wall Panel Dimensions: 1220mm W x 2440mm H x 3mm D
Pack Size: 3 pattern-matched panels
Pack Coverage: 3.12m2/3.36m2
Atlantis wall panel designs:
Hygienic Sheets
At Guardian Distribution we also supply transparent acrylic sheets. Waterproof and Easy to clean these hygienic sheets are commonly used in hospitals and kitchens. Additionally, due to the durable and versatile nature of the sheets, they were a popular choice in retail and event venues during the pandemic.
Wall Panel Dimensions: 200mm W x 2440mm H x 2.5mm D
Pack Size: 1 sheet
Pack Coverage: 0.488m2
Luxury Panelling
Kerradeco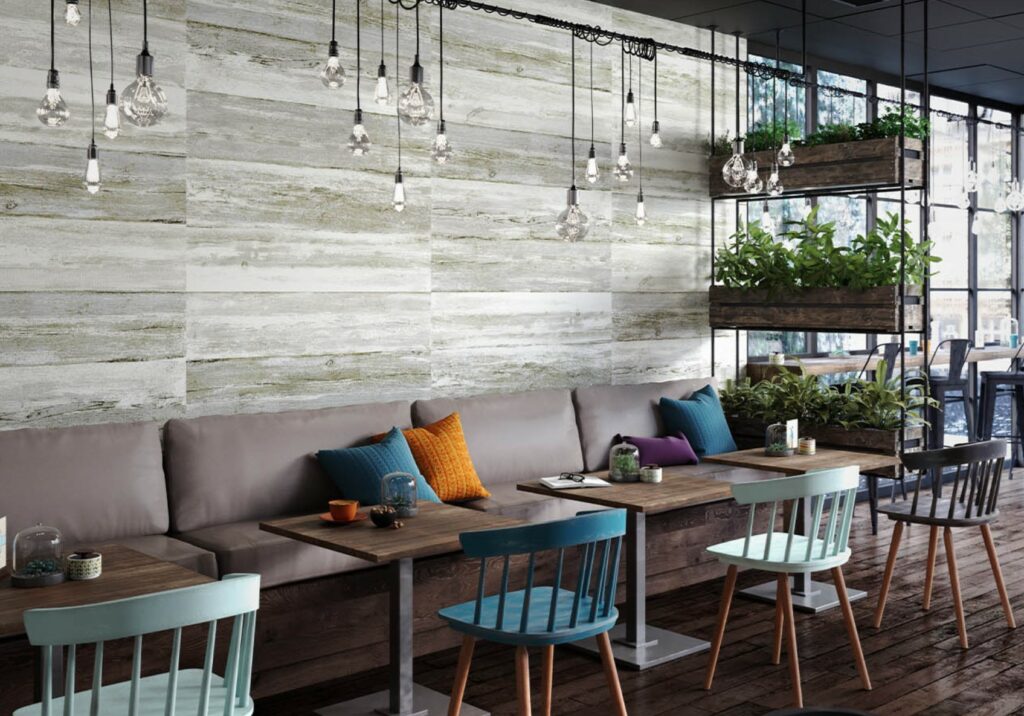 A stylish tile and plank collection that does not require any grouting. Great for large projects, these plank and tile panels are easy and come in fashionable concrete and stone effects. This range comes with a 5-year guarantee and is Fire-rated and water-resistant.
Kerradeco Designs:
Fibo tile alternative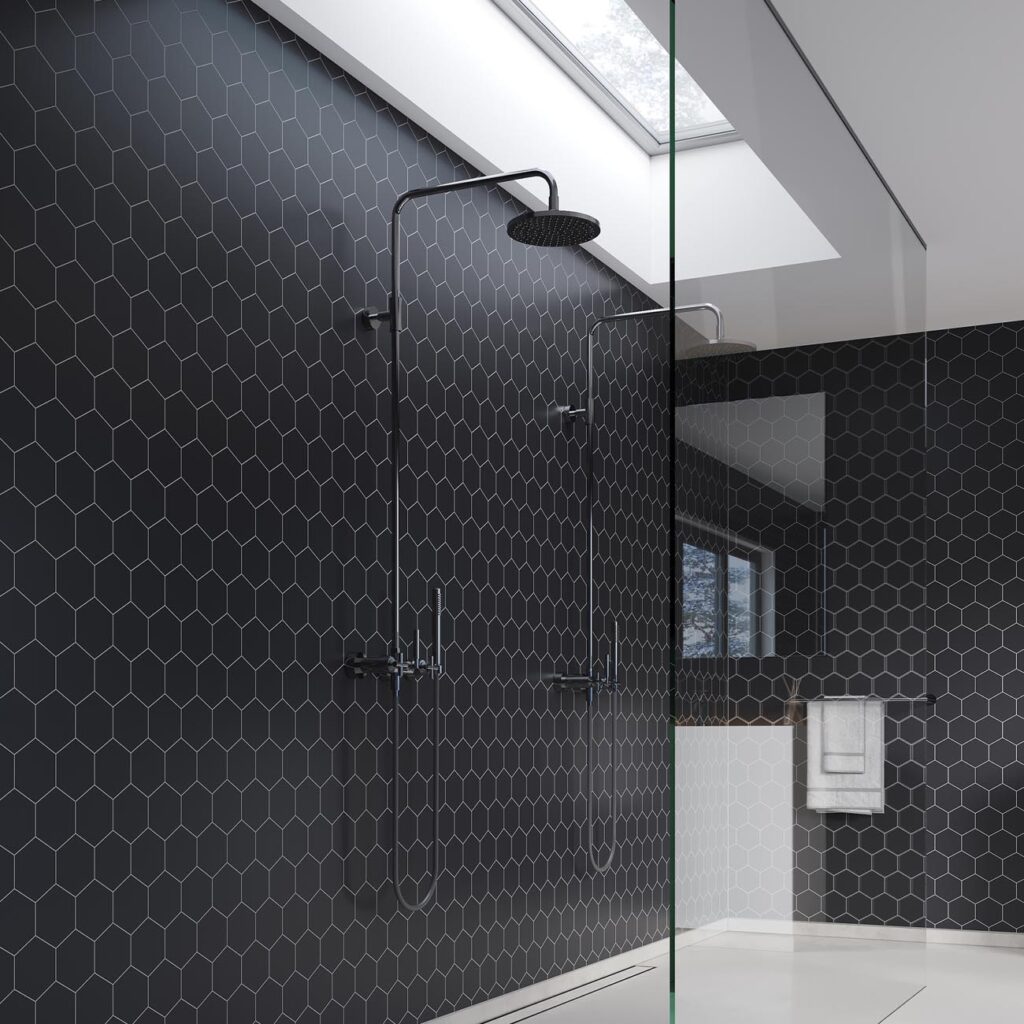 Fibo wooden wall panels are a Norwegian-curated tile alternative. At Guardian Distribution, we are the exclusive suppliers of Fibo Wall Panels in the Republic of Ireland. This fabulous collection consists of 3D tile designs without the need for grouting. Thus, making it much easier for your customers who want a realistic tile finish without the hard labour. 100% waterproof and anti-bacterial and easy to install, Fibo decorative wall panels are a favourite for high-end or commercial projects and will be easy to maintain for years to come. This collection is sure to impress your customers and comes with a 25-year warranty.
Fibo wall panel designs:
Wall Panels specifications
We have decorative trims and accessories available to match each type of panelling collection and application.
See a comparison of each panel range specification and the respective trims below: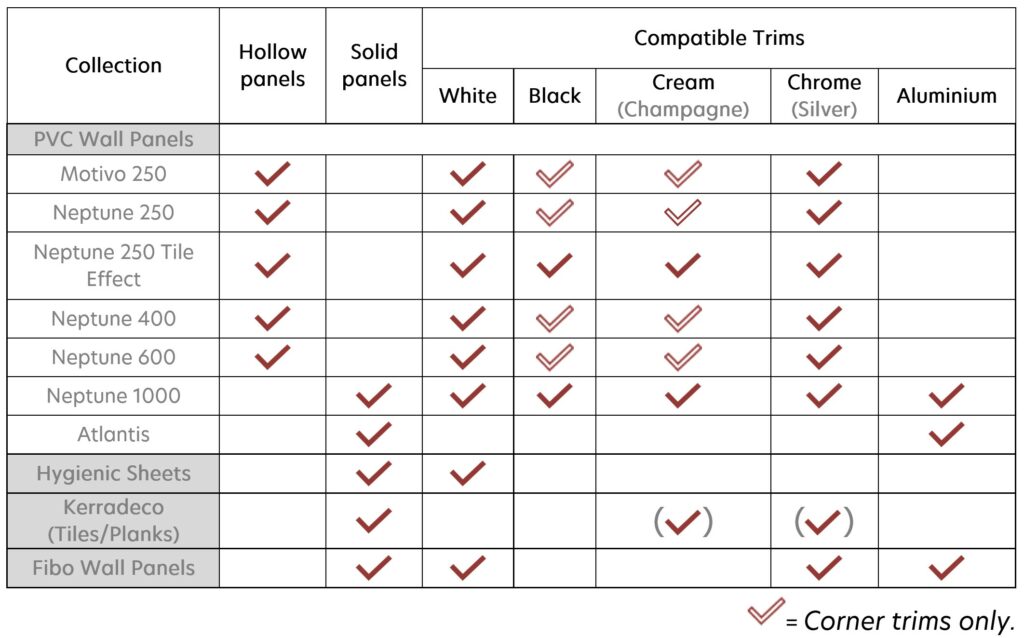 Why choose decorative wall panels for your customers?
In summary, we have a large range of excellent waterproof interior wall panels that will suit a wealth of decorative projects. As a result, contractors can efficiently install our wall panels on multiple commercial or domestic jobs. In addition, our decorative wall panels are a favourite in the DIY community as they are so easy to install over existing surfaces. Therefore, our offering at Guardian Distribution provides a lucrative source of decorative solutions for your interior catalogue.
At Guardian Distribution we not only supply you with the products, but we also offer point-of-sale displays and showroom advice to best present your interior wall panel offering. As well, we have product calculators and support you with marketing assets so you can confidently introduce the products to your customers.
For more information about our decorative wall panels range, including pricing, speak to a member of the sales team now.
Complete the form below to submit your enquiry.
Luxury vinyl flooring in Ireland
In Ireland, it's always been a popular choice to use wood and tiles for flooring remodels that can be used with underfloor heating. However, more recently there has been a higher demand for durable Luxury Vinyl flooring as an alternative to these traditional flooring methods. Vinyl flooring can come in different applications, such as a standard vinyl sheet that needs to adhere to an even base floor. Contrastingly, Luxury Vinyl Tiles (LVT) and Luxury Vinyl Planks (LVP) are fast, adhesive-free solutions that click in and can be installed onto an existing floor surface and underlay. The click-in vinyl systems require little experience and don't require specialist power tools or toxic glues. Consequently, luxury vinyl flooring is a favourite long-term choice for any remodel that is easy to install, contemporary and can be used with underfloor heating for those cooler days.
Does Guardian Distribution supply luxury vinyl flooring?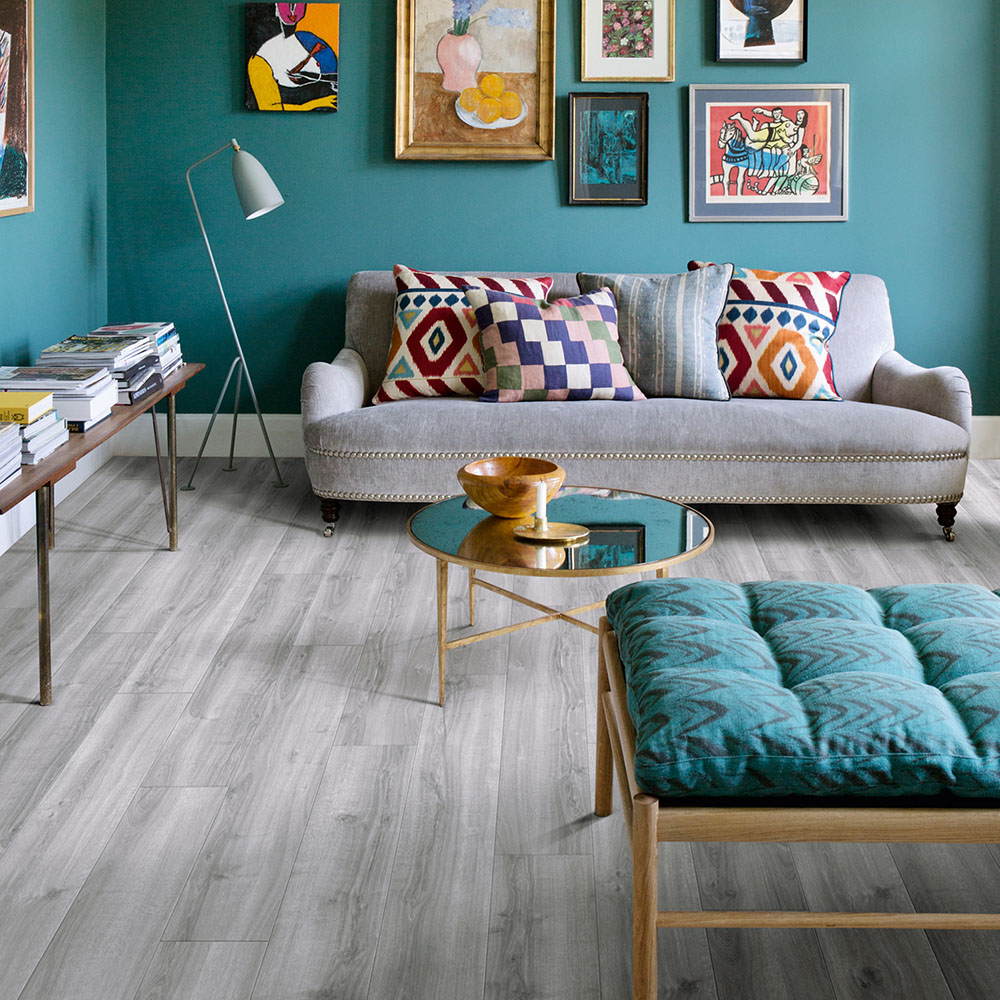 Clever Click Vinyl Flooring Technology
At Guardian Distribution, we supply an extensive range of luxury vinyl flooring in many different designs and applications including wood and stone tile imitations. Our low-maintenance luxury vinyl flooring is slip-resistant* and can suit warm or contemporary interior design styles. In addition, there is no need for adhesives with the Clever Click technology in this flooring range. Furthermore, all our flooring can be installed over existing floor surfaces such as tile, concrete, or floorboards, which reduces long preparation times.
Clever Click flooring is an innovative flooring system that can be installed in half the time of other vinyl and traditional flooring products.
Clever Click Collections
The Guardian Distribution vinyl flooring range consists of two stunning collections: Clever Click and Clever Click Plus. Both are 4.5mm thick, have a selection of stone LVT and wood LVP designs and come with the superb features mentioned above. However, there are a few differences with the guarantee period and the wear layer thickness. See a side-by-side comparison of the collections below:

*All surfaces can become slippery when wet
Vinyl flooring designs available at Guardian Distribution:
Clever Click
Clever Click Plus
Where is luxury vinyl flooring used?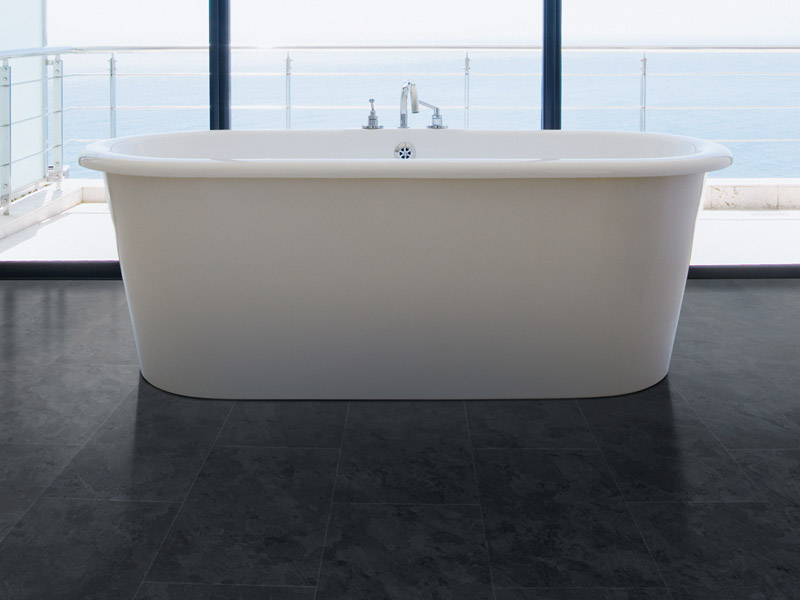 Luxury vinyl flooring is more durable than wood, and being waterproof, it is a versatile option for use in any room in the house and even commercial spaces. Additionally, with a wide selection of contemporary and classic designs in the Guardian Distribution range, your customers can creatively match the style of any project.
Bathroom Flooring
A staple for bathroom remodels, Clever Click and Clever Click plus are great for humid rooms with superior water resistance and an easy-to-maintain surface. Further, they can conveniently be used on top of centrally heated flooring, (when installed according to the manufacturer guidelines) providing added comfort for the end user. Perfect for cooler months and when there is of condensation in the room.
Durable wear layer
Although there is variation in the wear layers, the Clever click flooring ranges are designed to be incredibly durable. More durable than wood, our vinyl flooring does not scratch or scuff easily and is stain-resistant. What's more, both collections have a minimum PU 0.30mm wear layer. Meaning, this flooring range is suitable for commercial projects and high-traffic areas in the home. Nevertheless, on projects that will have high-traffic such as business receptions, Clever Click Plus would be the best choice. This is because it has a thicker wear layer (PU 0.50mm) and comes with a much longer, 10-year commercial guarantee.
Mixed-use application
To summarise, Clever Click flooring collections come with product guarantees specific for commercial or residential use. This gives installers and end-users peace of mind about the quality and longevity of the flooring. As a result, this is a great long-term solution for flooring remodels in any building across the Republic of Ireland.
Why is the Guardian Distribution flooring range a popular choice?

With easy-to-install Clever Click and Clever Click Plus flooring, fitters efficiently finish flooring remodels with minimal fuss. The whole installation process provides a safer working environment without the need for power tools. As a result this enables fitters to quickly move on to the next project. Fitters and their clients will have confidence in the quality of a product line that won't fail further down the line.
At Guardian Distribution, we supply a fabulous selection of the Clever Click and Clever click Plus ranges. You can also expect marketing assets and product training to best present the new range to your customers.
Stock Storage
Our pre-cut LVTs and LVPs are flat packed which means they can be stored very effectively in your stock room. This also means you can easily load each pack straight into your customers' vehicles.
Point of Sale
Both the collections look and feel almost like real wood or stone. We recommend a product display to make the best impression in your shops and trade counters. We will be happy to assist you with any POS requests.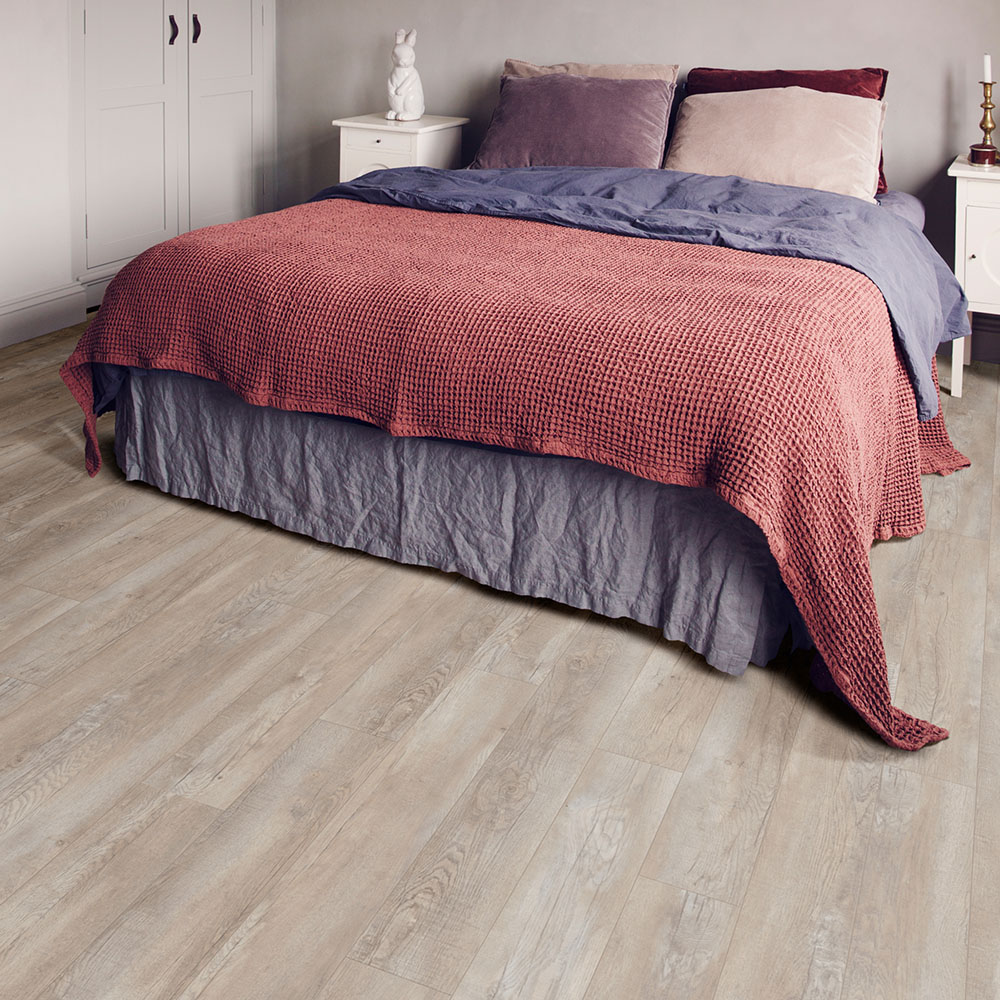 To conclude, Clever Click and Clever Click Plus are exceptional flooring products. Each product provides easy installation, considerable product guarantees and hard-wearing properties that give your customers great versatility. This high-quality vinyl flooring solution is a top choice for merchants in Ireland who want to enhance their interior range.
For more information about our Clever Click flooring range, including pricing, speak to a member of the sales team now
At Guardian Distribution we have partnered with Norwegian tile alternative wall panelling brand Fibo. We are proud to be the exclusive supplier of Fibo products in Ireland.
What are Fibo Wall Panels?
Fibo wall panels are a luxury finish with half the fuss of traditional tiles.
These high-quality wall panels consist of an enhanced moisture barrier, plywood core and high-pressure laminate layer. These panels are expertly crafted and are proven to prevent bacteria growth. Each panel also incorporates Aqualock edges that protect against moisture seeping in, a feature that also speeds up installation.
Fibo tile alternative
A prominent element in the Fibo panels is a 3d tile effect with grout lines, without the effort of actually grouting them. This smart tile alternative means fitters can easily complete larger projects and maintain a classic tile look without all the labour of traditional tiling. Fibo panels can conveniently be installed directly onto the existing walls, (even surfaces only). Consequently, speeding up the installation time of traditional wall decoration methods. This superior panelling range allows fitters to complete a project to a high standard and in a timely fashion so they have more time for other jobs.
Additionally, through extensive testing, Fibo panels are confirmed to achieve a 100% waterproof and antibacterial status when installed correctly. As a result, the panels will perform as needed and are easy to keep clean in bathrooms and other moisture-heavy rooms. In addition, Fibo panelling comes with a 25-year product warranty for peace of mind. Consequently, these benefits are important for the fitters and will give a pleasant experience to the end user.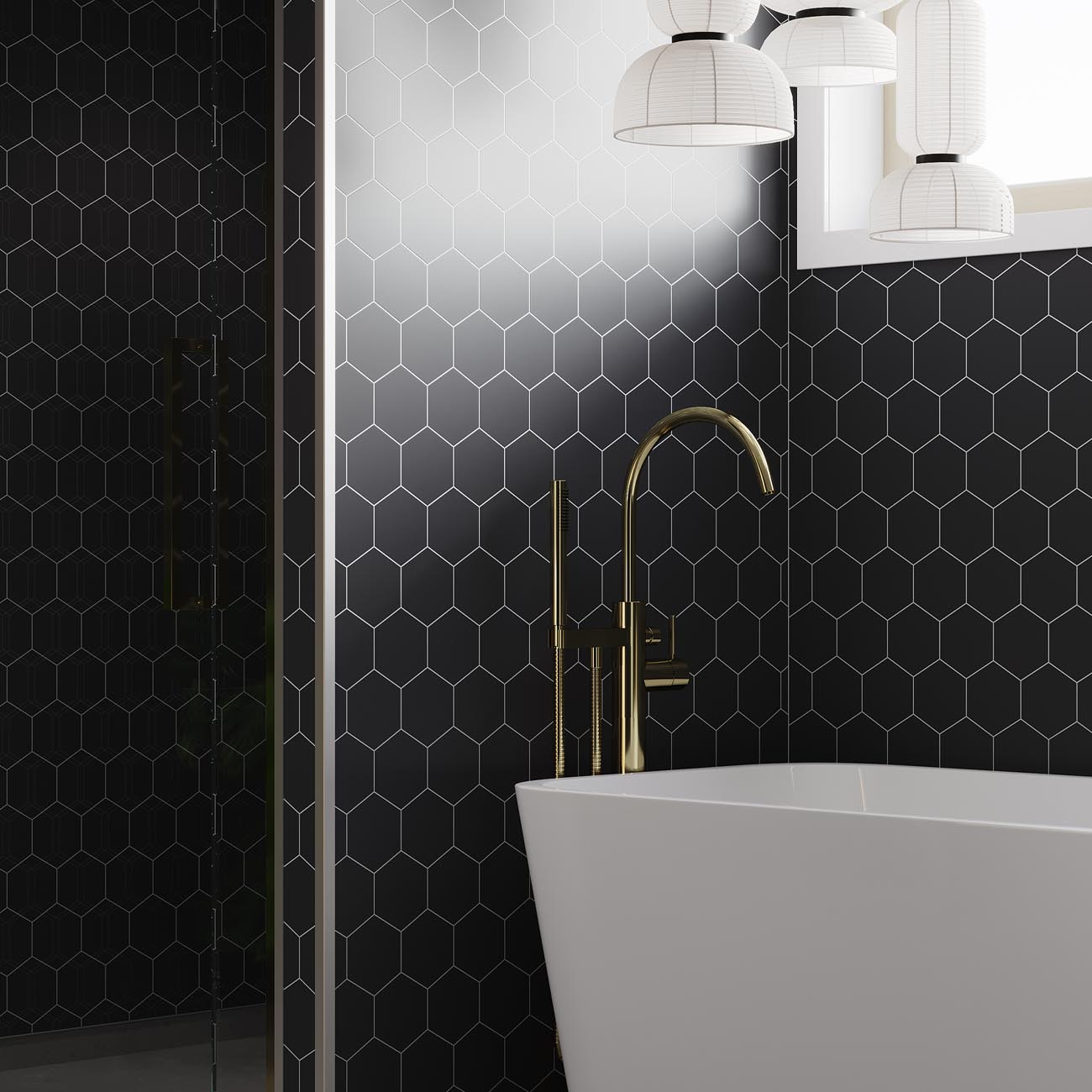 Black Silk Hexagonal Tile
What Fibo designs are there?
Fibo wall panels come in a variety of stunning designs suitable for any style. Including traditional high gloss tiles to cool concrete and one-piece marble effects, there is a design and panel size for every taste and requirement. However, if you are not sure what styles to stock, we will be able to advise you based on your customer base and fulfil larger special requests.
Urban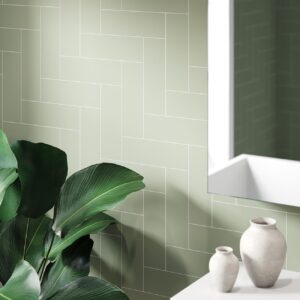 Intricate tile and urban designs create a bold statement in half the time of traditional tiles. Panel size - width: 600mm height: 2,400mm.
Scandinavian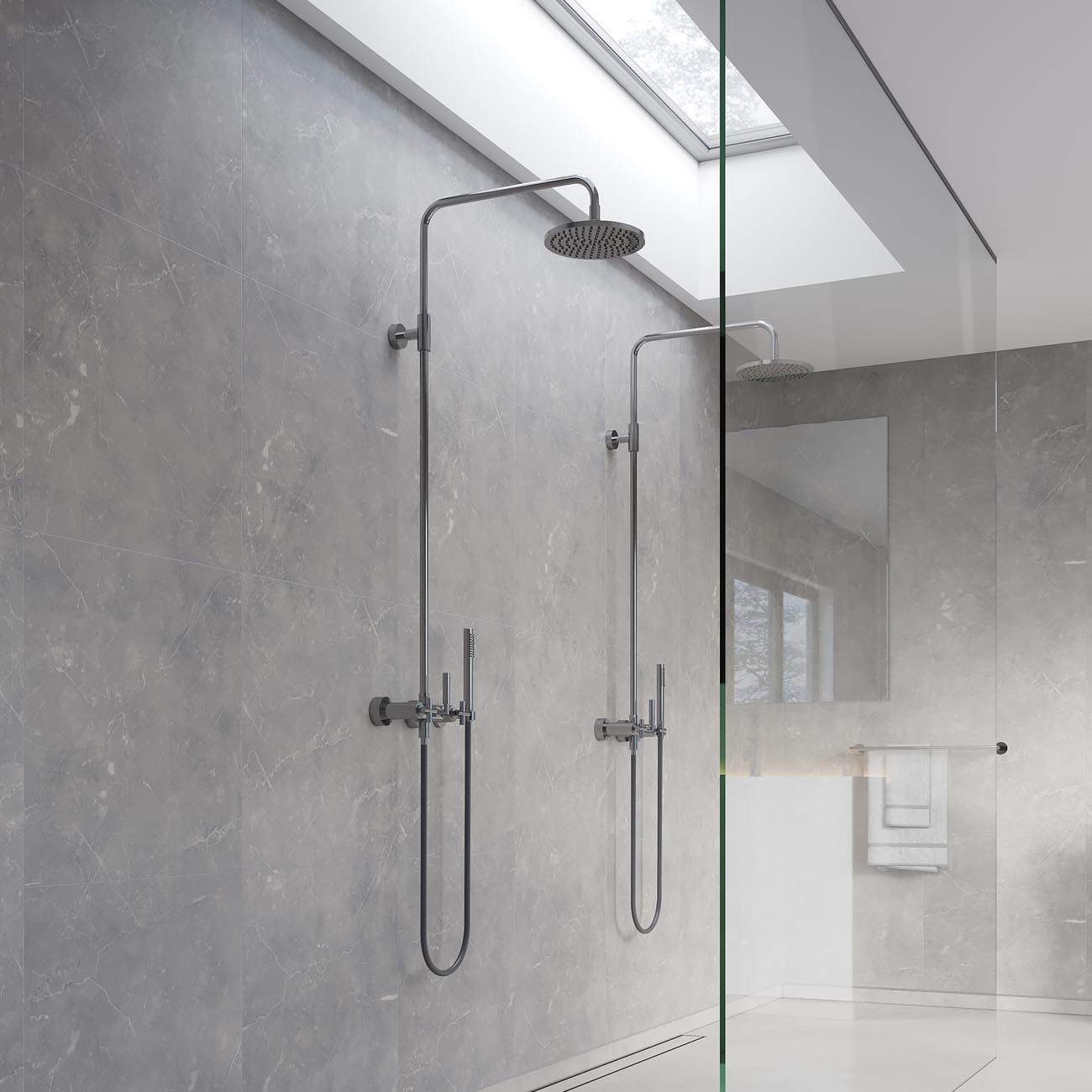 Paying homage to Norwegian heritage, this range is elegant and always on trend. Panel size - width: 600mm height: 2,400mm
Contemporary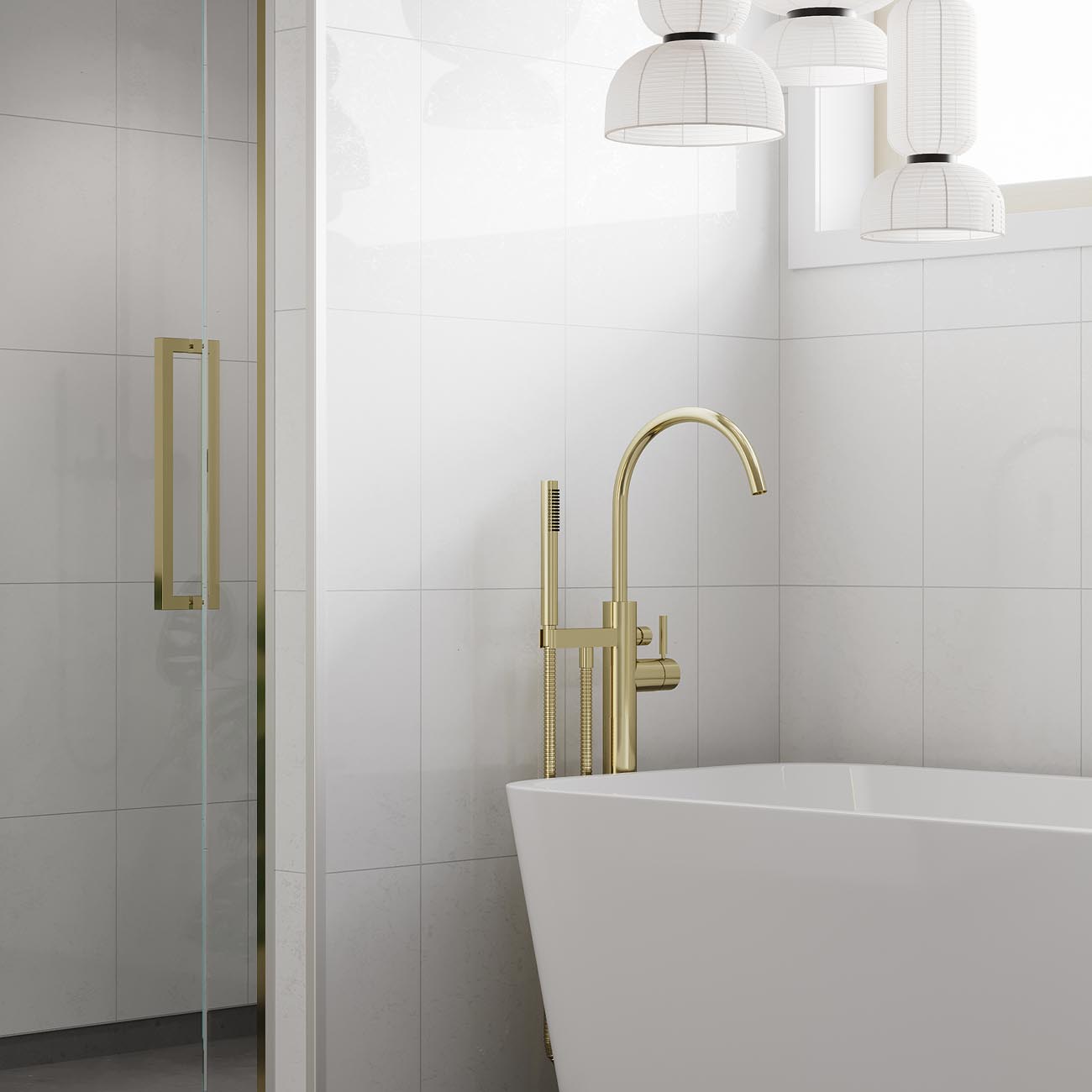 Minimalist in style this range has classic tile designs with glossy and matte finishes. Panel size - width: 600mm height: 2,400mm.
Timeless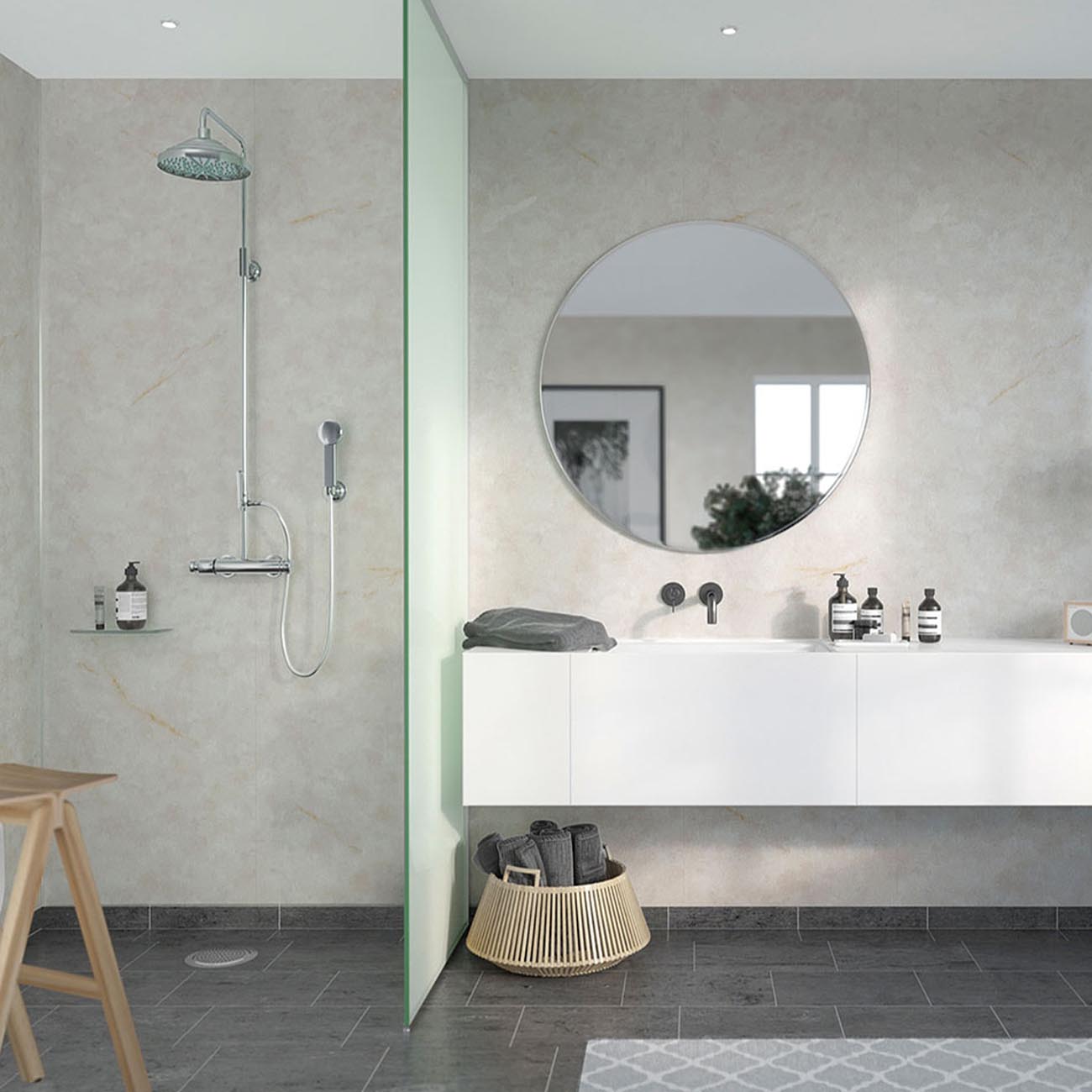 Through classic influences, this range provides great value and a luxurious look. Panel size - width: 600mm height: 2,400mm.
Luxury Feature Panels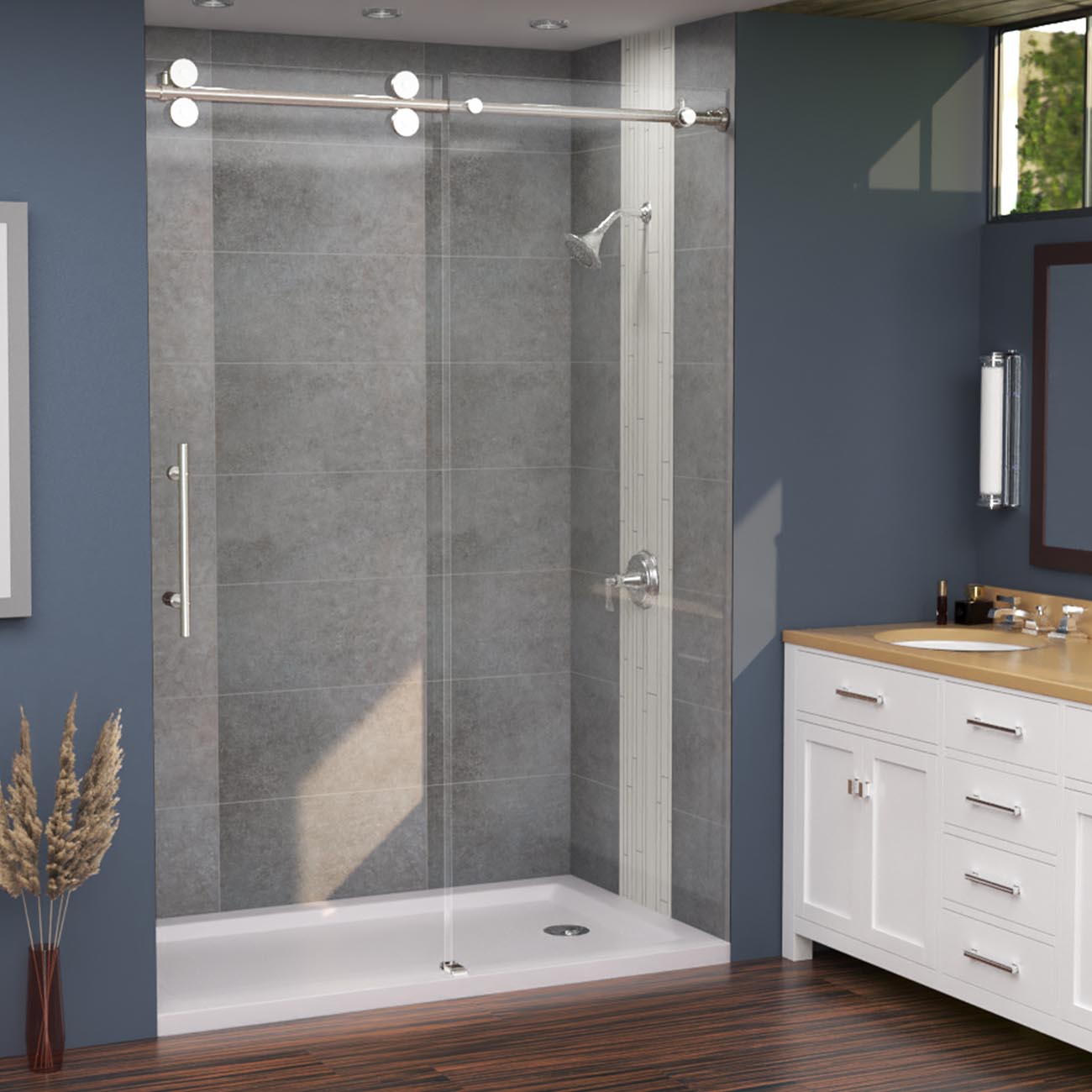 Narrower feature panels allow for creativity and are perfect for accents or points of interest. Panel size - width: 300mm height: 2,400mm.
Signature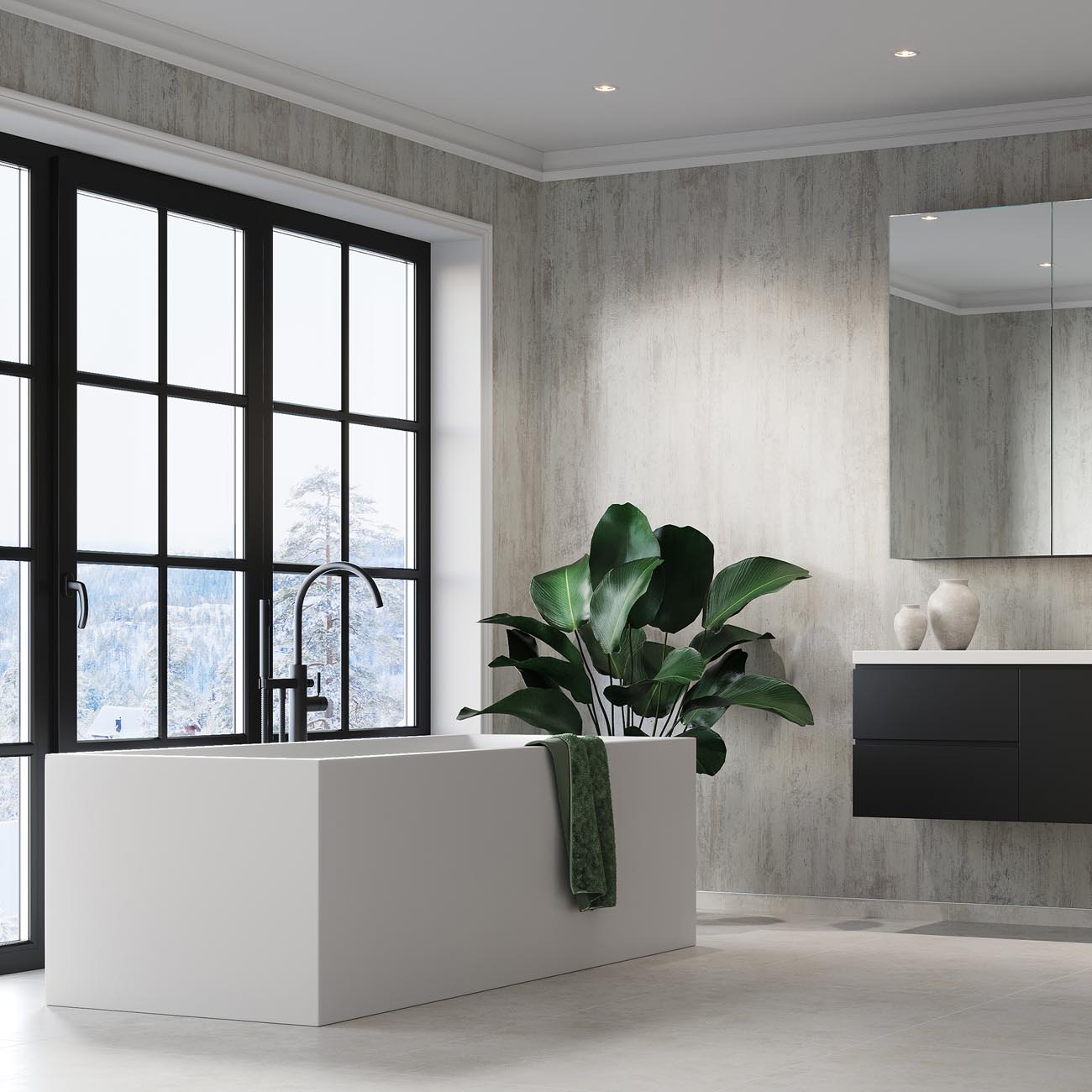 With industrial details, this non-tile effect range provides a moody and chic option. Panel size - width: 600mm height: 2,400mm.
Where can Fibo tile alternative wall panels be used?
Due to the water and mould-proof properties, Fibo panels can be used in a variety of places where moisture is present and easy maintenance is preferred. Furthermore, fitters will find the 2.4-metre-long panels incredibly simple and easy to install and cover larger areas quickly. Fibo wall panels are so versatile in size and installation, that they are used for both residential and commercial projects. Moreover, intuitive design elements such as the Luxury Feature Panel caters for a variety of projects. For instance, multi-complex projects that require a subtle element of unique design without wasting time and money on the overall build. Consequently, Fibo panelling can be used in large-scale projects for homes, hotels or office blocks.
Grey Concrete Tile
Why should you stock a tile alternative?
Tiling is commonly regarded as a luxury product as it looks beautiful when installed precisely and can cater for low to high budgets. However, when taking into consideration the labour and skills that are required for tiling, a project installation can take longer than other methods used to finish and waterproof a wall. For example, to remodel an already tiled wall, the contractor would have to remove all the current tiles, re-level and waterproof the wall before putting the new tiles on and grouting. This multi-step process can easily become delayed or more costly than first planned, which is why tile alternatives are becoming increasingly popular.
What is the product offering?
As exclusive Fibo distributors in Ireland, we stock a wonderful selection of wall panels from each of the design collections, a variety of compatible trims to match and installation accessories. We also provide marketing assets so you can be confident in presenting this new range to your customers.
Point of Sale
These tile alternative panels are striking in person and we recommend a display of the products in-situ to give customers the best impression in your store. A display will help bring your whole interior range to life and our team will be happy to assist you with showroom installations. We also offer many other custom point-of-sale displays that you may need for your stores.
Delivery
This luxury panelling range has considerable potential and there may be customers with large project requirements and big orders. In this instance, we can also provide you with a special delivery direct to the site when your customers have exceptionally large orders.
Overall, Fibo wall panels give contractors a wealth of versatility with a superior product. Providing them with a tile alternative that is fast to install, waterproof and has a 25-year warranty; the Fibo offering is a must-have to strengthen your interior range and maintain a loyal customer base.
For more information about Fibo, including pricing, speak to a member of the sales team now
Our expert team welcomes you to visit us at the Hardware Show in Citywest where we will have a brilliant selection of our building solutions on show.
Visit us at stand D6 to learn more about our product offering.
New Product Launch
Fibo Wall Panels are easier and quicker to install than traditional materials, suitable for a variety of applications and especially perfect for bathrooms.
An exclusive in the Irish market, we are now the official distributors of Fibo plywood wall panels in Ireland. We will be showcasing the new range on our stand so make sure you come by to get a first look at this high quality Norwegian product line that looks just like tiles but half the fuss!
Find out more on our Fibo product page